Welcome Electrical Workers
You found the right place for Job Opportunities, Apprenticeship and Continuing Education!
The Wisconsin Electrical Workers serves as a professional staffing service for hundreds of contractors throughout the state of Wisconsin. Apprenticeship and Employment opportunities will vary by geographical area, however, we are always accepting applications to keep up with the growing demand for electricians. Applications will be reviewed on a daily basis.
Job Fairs Coming Soon!
If you were unable to attend these job fairs we would like to let you know that we are still looking for electricians in the Eastern and North-eastern portions of the state.
Please contact Jeremy Schauer with any questions that you may have. businessdevelopment@ibew158.com or 920-619-4988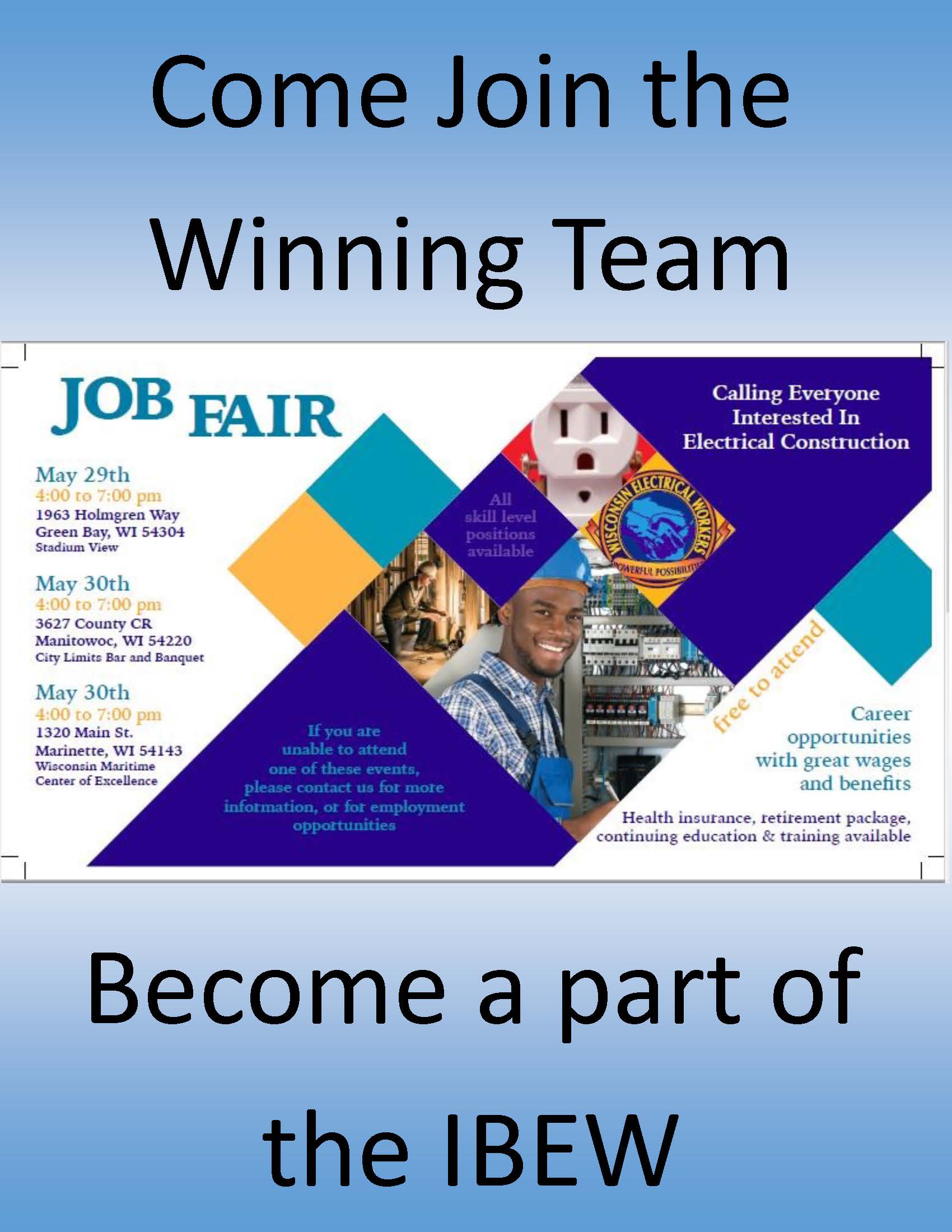 Testimonials
"I've been non-union my whole career and finally worked up to the nerve to go to a Job Fair this year. I walked out with 2 top tier job offers and 4 prospects, I don't know why I didn't do this years ago! I was floored by your training facility & the respect I was shown. Thank you for sharing the opportunity to be part of preserving the future of the trade." – Travis Mueller, proud new member of the IBEW

Page Last Updated: Nov 28, 2016 (08:04:00)